The following information is provided to make your experience as
a guest at Robert Denholm House Efficient, Easy and Enjoyable!
Below you will find information on our location, our recommended
taxi companies and for local accommodation.
Welcome to Robert Denholm House
You may also find the answers to some common questions in our FAQ section.
If we can help in any other way, please do let us know.
Local Taxis
The receptionist at Robert Denholm House will be happy to make taxi bookings for you on the day prior to 20:30,
however we cannot guarantee transport as this is subject to availability.
We can also assist your guest with pre-booking and pre-payment of taxis from Addison Lee
Travelling to Robert Denholm House
Robert Denholm House is conveniently situated for all major transport links:
Robert Denholm House is situated on the A25, 200 yards east of the Nutfield Village cross roads. The A25 can be accessed from Junction 6 or 8 of the M25.
There is ample parking in the grounds of Robert Denholm House.
Our address is: Robert Denholm House, Bletchingley Road, Nutfield, Surrey RH1 4HW
Robert Denholm House is approximately a five minutes taxi journey from Redhill Train Station, which has regular connections to London Bridge, Victoria, East Croydon, Guildford, Reading, Tunbridge, Brighton and Portsmouth.
Robert Denholm House is approximately a 15 minutes car or taxi journey from Gatwick Airport.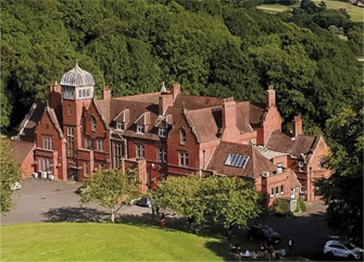 Accommodation near Robert Denholm House
There are a number of nearby hotels and Guest Houses to suit all budgets: